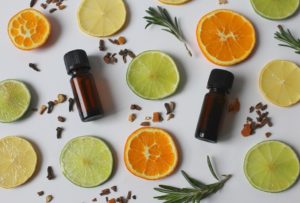 Aromatic plants and oils have been used for ages. They were previously used in religious ceremony, beauty care, food preparation, medicines and perfumes.
Egyptians were the first to use aromatic extracts for beauty, culinary, spiritual and physical well-being. These botanical extracts are now used in a variety of ways, but since they're so concentrated and powerful, they need to be diluted in a carrier oil or by adding other ingredients like clay or shea butter.
So, today we're going to list 9 essential oils for beautiful and healthy skin!
Essential Oils for Beautiful Skin:
Geranium Essential Oil:

This is a versatile oil that balances oil production on the skin. This oil is suitable for all skin types. Geranium essential oil can be added to moisturizers like night cream/day cream to help with over and under production of oil.
Ylang Ylang Essential Oil:

Ylang ylang essential oil is ideal for treating oily/ acne prone skin it helps to stimulate cell growth and to fights the signs of ageing. It has a calming effect of the body and is a stress buster. (You can use this oil as a perfume by applying on the wrist).
   How to use: Add ylang ylang to almond oil/coconut oil for a hydrating face oil for oily skin.
Lavender Essential Oil:

This essential oil treats as a natural skin healer. It cures minor skin irritations and can be used for all skin types. It also calms down stressed skin. It is undoubtedly one of the best

essential oils for acne scars

. You can dilute lavender oil with a carrier oil and use a facial serum at day or at night.
Frankincense Essential Oil:

This oil as perfect for mature skin and it improves skin elasticity and regenerate skin cells. It also helps in improving pigmentation, tones and tighten the skin. you can start using anti-aging products as early in late 20's. So, if you're looking for some natural ways to keep your skin tight and young, this essential oil is a boon! Bonus- smell beautiful all day long!
Tea Tree Essential Oil:

If you look at any Korean beauty product, some of them will definitely have tea tree extracts in it! Tea tree oil is a popular choice for treating issues like acne because it has anti-inflammatory and antimicrobial properties. It has soothing effects on the skin calm down redness, swelling, and inflammation. It may even help reduce acne scars, leaving you with smooth, clear skin!
Chamomile Essential Oil:

This oil is a strong anti-inflammatory and works well with sensitive and acne prone skin who have inflammation. It has Anti-fungal, antibacterial, antiseptic properties. It has excellent healing abilities to minor skin wounds and eliminates free radicals which damage the skin and delays skin ageing. This essential oil is also considered as natural skin lightener, it also promotes a healthy glow on the skin as it restores moisture. It also Increase the effectiveness of other skincare products.
Lemongrass Essential Oil:

This has a

stimulating

pungent citrus aroma. This essential oil is more like an astringent that balances excess sebum production while also reducing inflammation. It has Antifungal, antiviral, and antibacterial properties. It also detoxifies the skin by removing toxins. it's extremely important to properly dilute this essential oil with a carrier oil. You can also make a facial mist using just two ingredients, you will need a small container. fill the bottle with distilled water and add 3-4 drops of lemon grass oil, this mist will control excess sebum all day long. (Happy summers)
Basil Essential Oil:

Basil essential oil is used as a massaging oil and is massaged into the skin. It enhances the appearance of dull-looking skin and hair. It is widely used in many skin care supplements that claim to improve the tone of the skin. It is also commonly used to treat issues like acne and other skin infections.
Helichrysum Essential Oil:

Used from centuries this oil has exceptional healing properties, helichrysum is an excellent essential oil to treat acne. It cleanses the skin, with each drop it delivers antibacterial, antimicrobial, and anti-inflammatory benefits. It is popular for healing scars and stimulating cell growth, it's recommended to dilute Helichrysum with a carrier oil to make an powerful acne-fighting serum for your night-time beauty ritual.
Hope you add these awesome beauty essential oils to your beauty ritual. Let us know your favourite essential oil, comment below!
(PC: Pixabay.com)
About the Author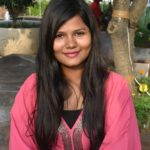 Mariyam is a blogger at The Beautyholic which is a blog about beauty, lifestyle and fashion. She's in the blogging game for 4+ years and loves writing.