About the Aviance Intensive Visible Radiance Day Gel:When my aunt called me up this morning and gave the good news that Aviance products were available on Amazon , I was thrilled beyond words. I am an avid fan of this range of products for a long time and was really upset when they went off the market. When it was first launched in India By Hindustan Lever, my Mom and me were one of the first few to join the network. Sarah was a little girl and would accomapny us to all the Aviance meetings.When she saw us using the products, she too would use and believe me nothing happened to her delicate baby skin. They are so good. And as far as the Aviance White Intense Visible Radiance Day Gel, 40g
are concerned, we could actually see the" Visible Radiance" on my cousin's face over the years. She too will be thrilled to know that this range is back!
The product:
• India's first GEL-format fairness product, that is light and gets absorbed immediately
• Does not leave a sticky feel after-use.
• Double Sunscreens: for UV-A and UV-B protection
• Vitafair B3: improves complexion regulates pigmentation
• Vitamin C complex: improves skin texture.•
The gel is Lightweight and gets absorbed into the skin without leaving a sticky feel.This daily day cream smoothens skin and fades dark spots. With a number of sunscreens blended to perfection, it is also designed to protect the skin upto 70% from sun damage and the harmful UVA & UVB rays.The Visible Radiance Day Gel is designed to brighten the skin, restoring its true clarity. Dual sunscreens, vitamins B3 and C hydrate the skin leading to smooth and even skin tone. Developed to combat free radicals the day gel reveals a unique and luminous radiance,thereby reducing the effects of ageing and bringing in a young look!
How To Use:
After cleansing your face with a suitable cleanser or face wash, (it should suit your skin type) take a small quantity of the Aviance Visible Radiance Fairness gel and apply it on your face with the 4 dot formula method ie on your forehead, nose, chin & cheeks.Massage in circular motions till it is absorbed well.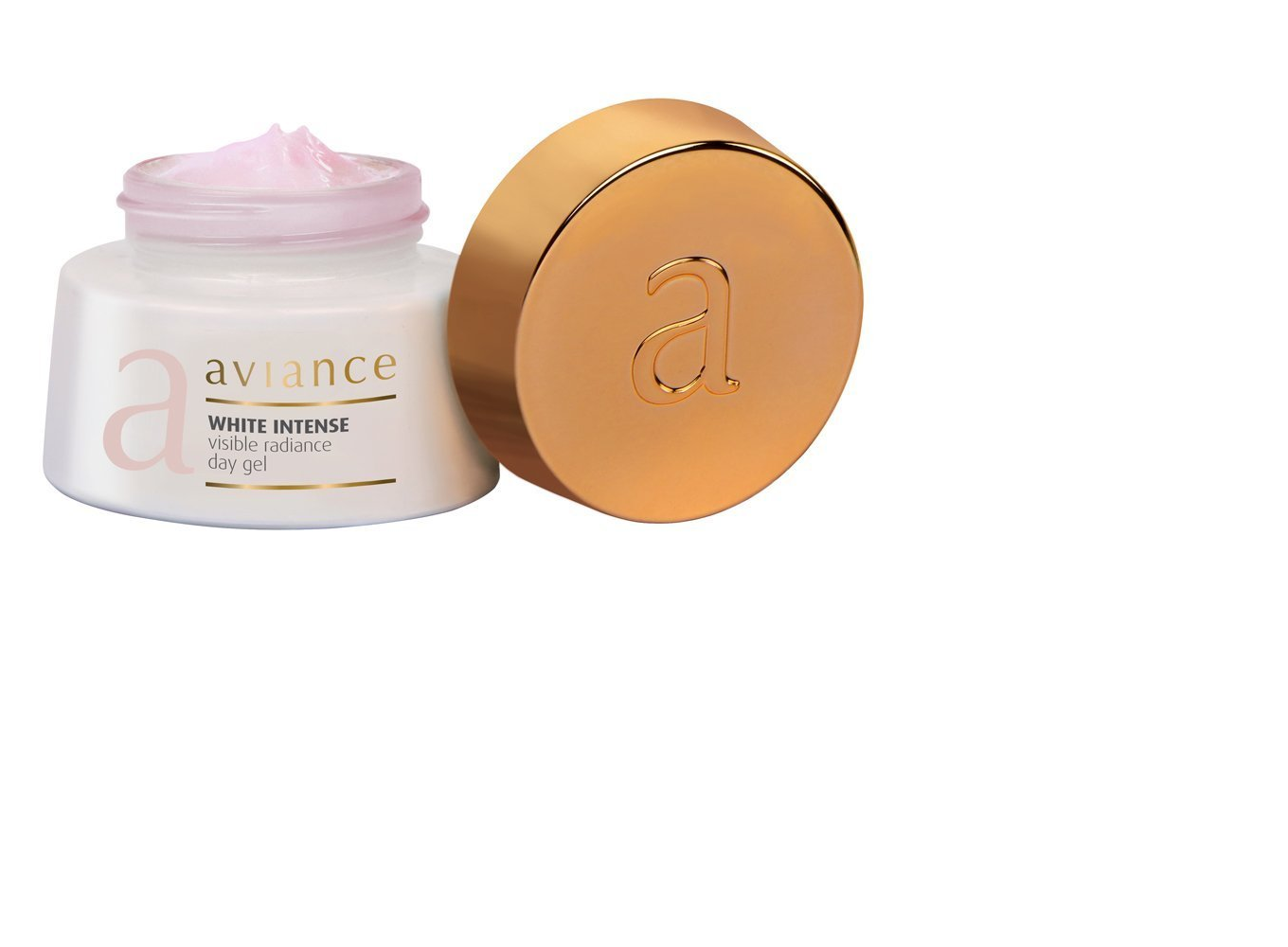 The gel contains ULTRAWHITE Gel, in combination with the revolutionary VITAFAIR B3 and Vitamin C complex that corrects uneven skin tone and texture.It also contains antioxidants that combat free radicals and aids skin repair.
Well, only day care does not help your skin. One even needs a night treatment to restore the skin's elasticity and what better way to follow up the day care regime than the Aviance White Intense Radiance Restore Night Masque,which is the perfect end to your skincare ritual.
"Aviance believes that no two women are alike. A truly beautiful woman is constantly searching for ways to express and celebrate her own individuality. Through visible results, Aviance empowers, encourages and helps her become all she can be".
So there you have it. Do try the Aviance White Intense Visible Radiance Day Gel, 40g
. and feel the difference.
Do leave your valuable comments. We would love to hear from You!