Long Dresses have always been my favourite. I think it is an essential piece in a women's wardrobe.In fact no wardrobe is complete without a few of these long dresses, especially if you wear western clothes. A long dress is the easiest thing to style,you can wear it as a party wear with the right accessories and heels or team it with flats for the day. If you dare to bare then you have a choice and if you want it modest and simple, one can always teem it with a jacket or a long scarf. Florals,stripes,block printed, anything.. a long dress never goes out of fashion.
Long Dresses Curated for the women of style:
The Indo – Western Theme.
I love this fusion. I sometimes wear an Indo western dress with white sneakers for  a casual day out.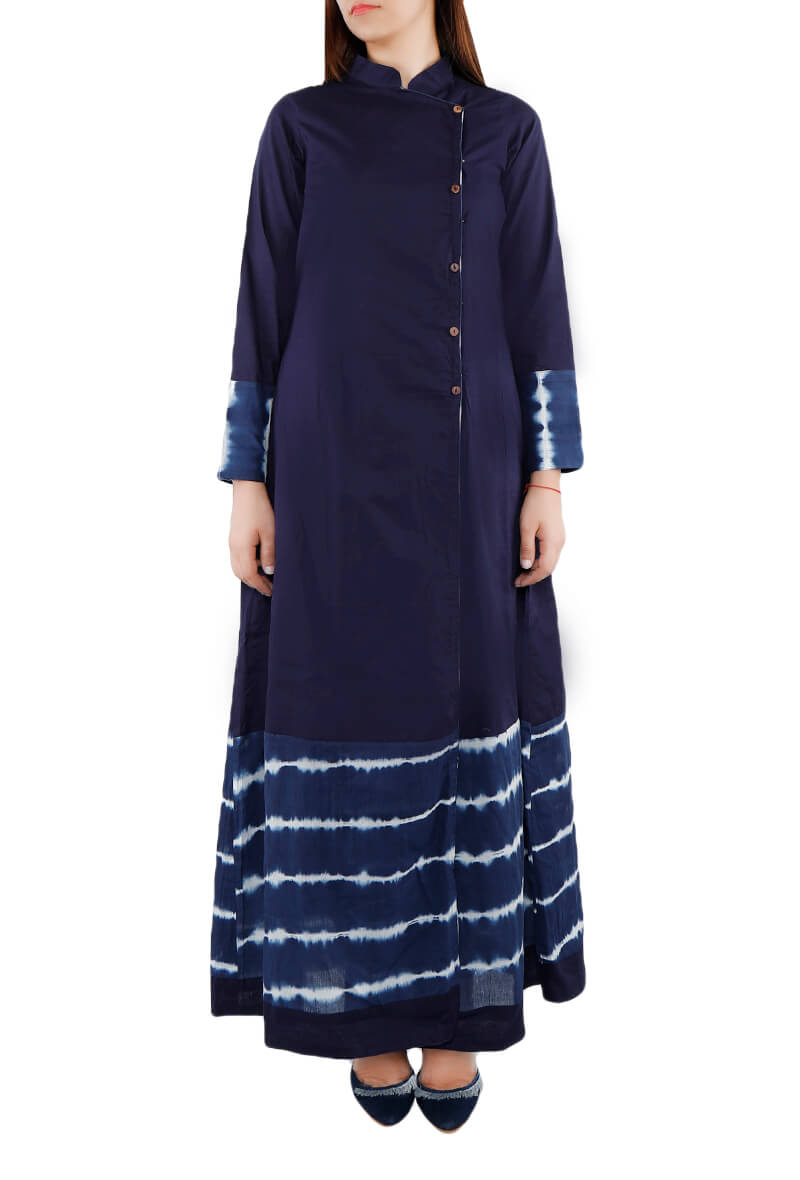 Navy Blue Cotton Angrakha Tie Dye Dress
Sexy stripes: Stripes either horizontal or vertical are always around. But for a slim look, the vertical choice is. the best option.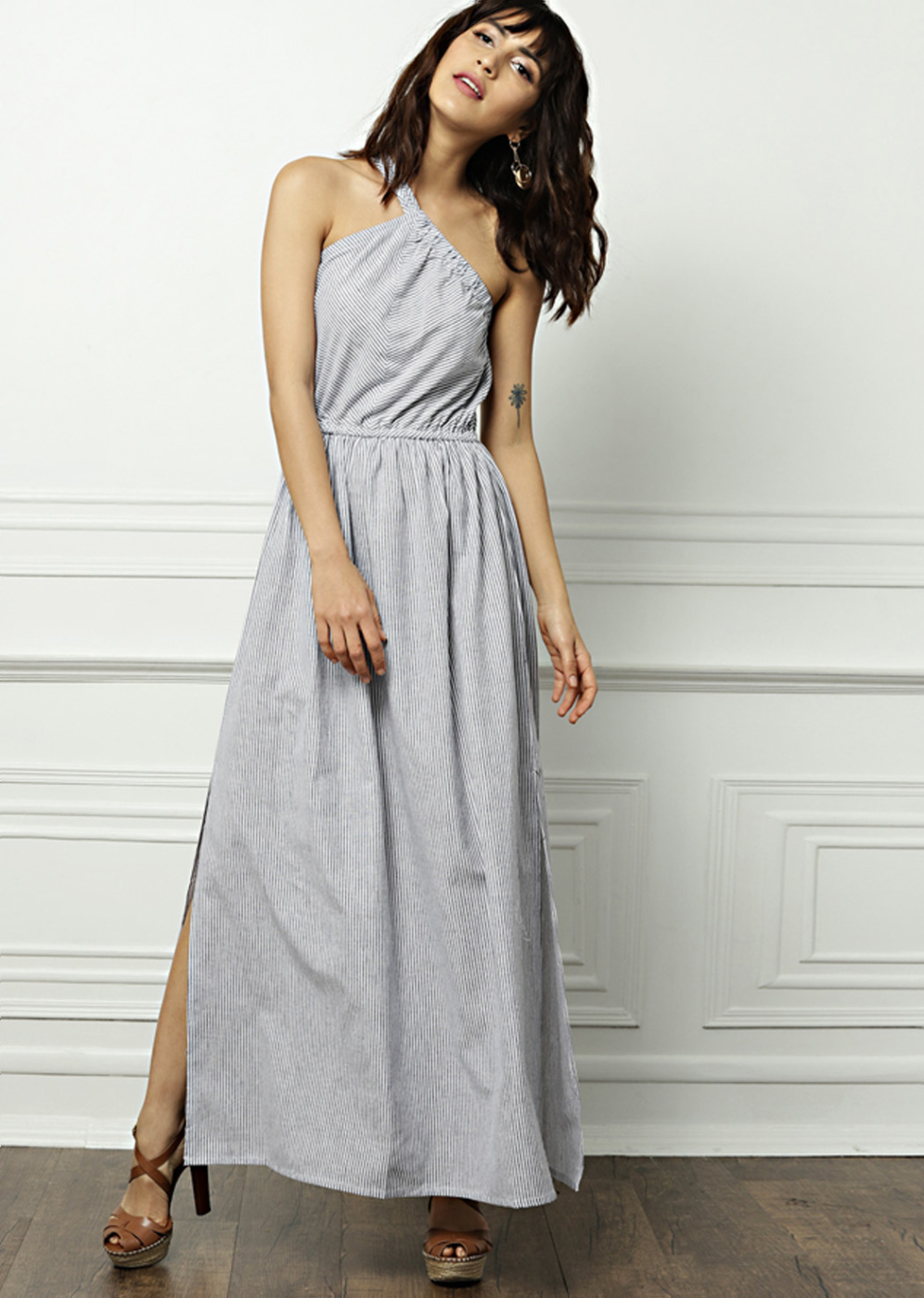 White & Blue Striped One Shoulder Maxi Dress
Tropical Prints : These were the new florals for Spring, 2018. The vacation-ready look was a steal in most fashion shows across the world this year. It implies fun, bold and colorful liveliness to a style.
Harpa Navy Blue Printed Maxi Dress
Floral Tribe: As elegant and colourful as always, a floral print is always a welcome in the cupboard. You can play around with the sleeves or add a belt to your waist, to flatter your figure.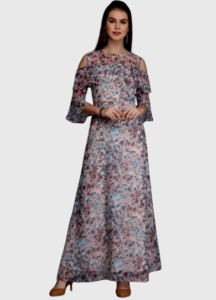 Eavan Off White Printed Maxi Dress
Colour Blocked: Colour blocked dresses never go out of fashion and that is why an investment in one, never gets wasted.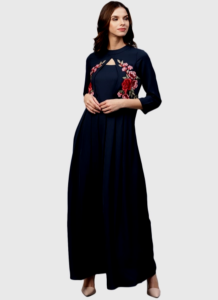 Athena Navy Blue Self Design Maxi Dress
Black or white: Who wouldn't want a pretty black or a white dress??

Benoit Black Solid Maxi Dress.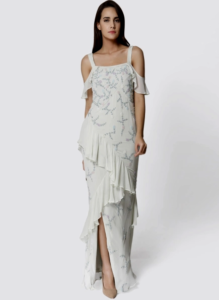 Aaliya Off-White Embellished Maxi Dress
Cover Me up! Well if you are a little shy, well you can cover up with a pretty jacket!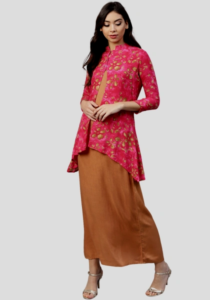 Athena Pink Printed Maxi Dress
Love these dresses? Click on the links below the images and add these long dresses to your collection. You cannot go wrong with these beauties!!