Tucked away in the North East corner of India, is the beautiful state of Meghalaya. Originating from a Sanskrit word, meaning "the abode of clouds,"Meghalaya is a dream destination for tourists and travelers.Shillong, is the capital city of this state and is known as the "Scotland of the east". I grew up in this vibrant city as a boarder in Loreto Convent, a Catholic girl's school.Though the disciplined and strict life in the hostel made all my friends and me swear  that we would never come back, once we leave school, we all did at some point in our lives, to relive the memories and soak in the unsullied beauty of what nature has to offer here.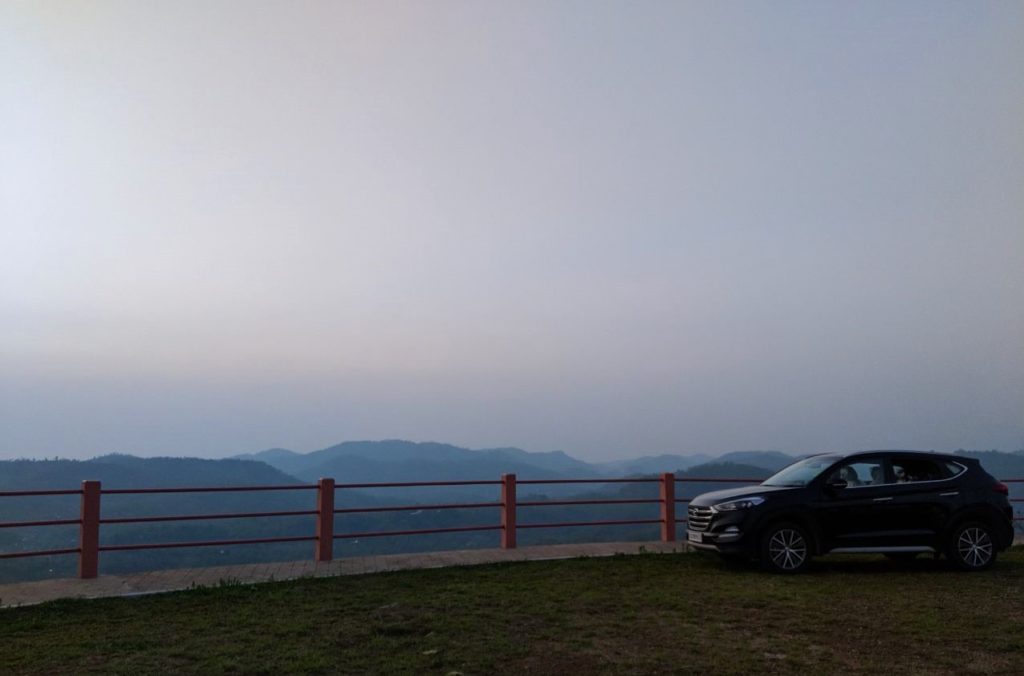 (On our way to Shillong)
How to get there : The nearest city is Guwahati,in Assam which is about 104 kms away from the city of Shillong.One can travel by bus or opt for a car service. A small airport in Umroi, located about 40 kms from Shillong offers air service via Alliance Air, to a few major cities in India.
(View of Barapani Lake)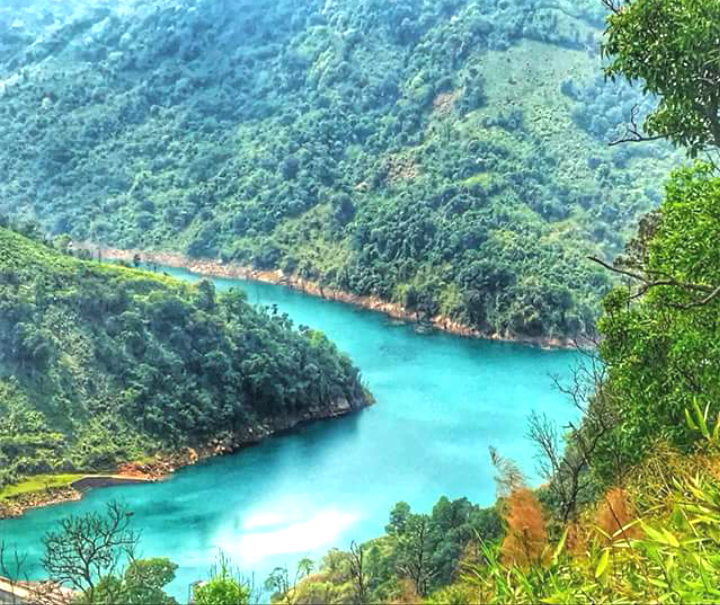 On your way to Shillong is the famed "Barapani" lake also known as Umiam lake.As you near the lake, the cool and gentle breeze draws you to the sweet smell of pine; the pine trees is the  common vegetation in and around the Shillong plateau. The lake has a lot of water sports to offer.There is a resort called the orchid lake resort, which is quite good.The well known Ri Kynjai(meaning "serenity by the lake") a boutique resort, a few kilometers away is a perfect weekend get away with friends and family.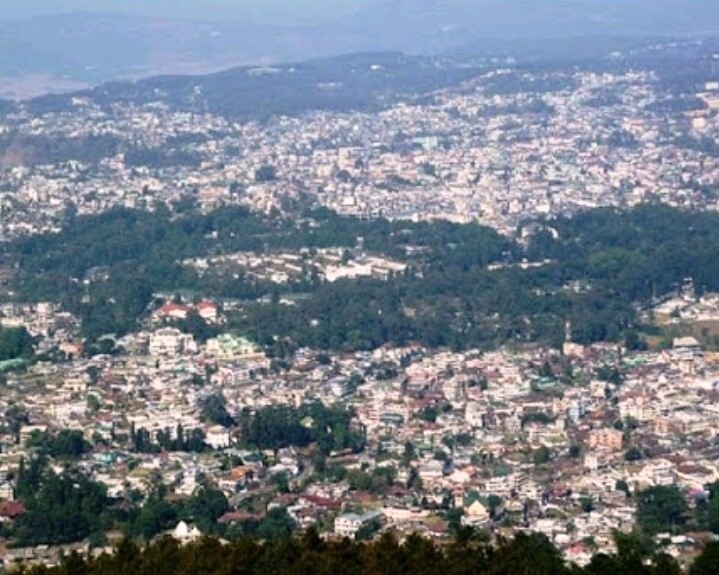 ( Bird's eye view of Shillong from Shillong Peak)
Shillong has lot to offer in terms of home stays, hotels and restaurants. As far as food is concerned, one has a choice from the local cuisine to a delectable spread of dishes from across the world. But for the strict veggies, you have little option.Police bazaar  is the central shopping area here.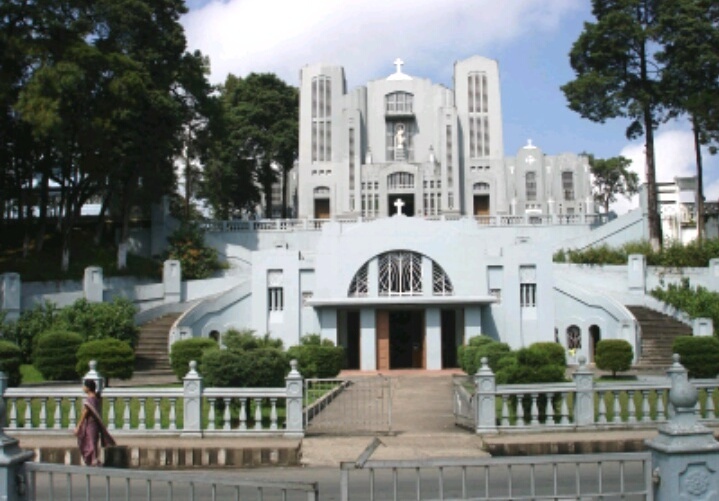 (The Cathedral of Mary Help of Christians)
Shillong is also known for its churches and cathedrals. The Cathedral of Mary Help of Christians is one of the main attractions of the city.We would as young girls,  would go to this church for special Mass.The calm and serene atmosphere is a soothing balm to one's troubled minds. There are a number of other tourists spots in and around Shillong.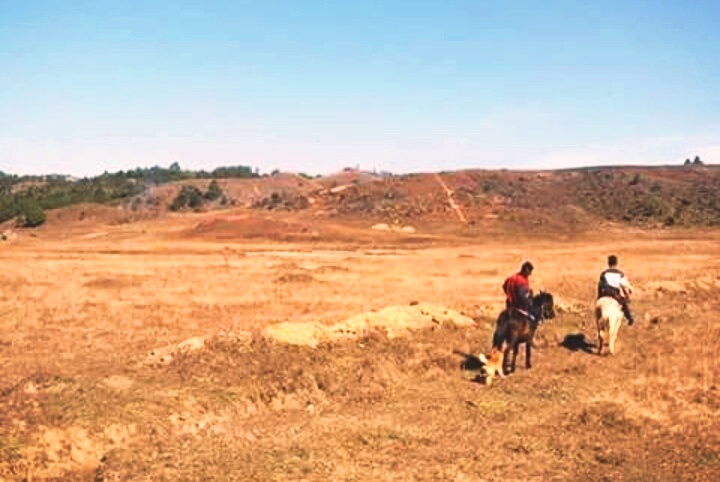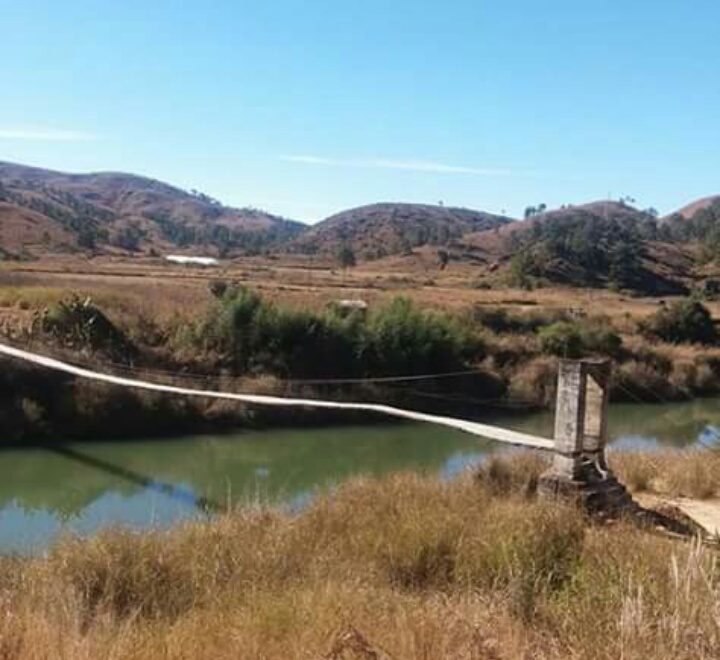 (The Country Side) 
For music lovers, Shillong is the perfect place for rock,jazz and much more. The music scene here like in other north eastern states of India is cool and happening. I remember when we were in school, we would go for walks on sunday afternoons, away from the hustle and bustle of the city, to enjoy nature. We would hear soulful music or singing and strumming of guitars by young girls and boys that would leave us enthralled.It would not be wrong to say, that music is an important part of the people of Meghalaya.They live and grow with music.
As I reminisce about the days I spent in Shillong, I leave you with snapshots of a few places in this state which is worth a visit. In fact, Meghalaya, should be in the bucket list of all adventurous travelers. Here are a few hotspots  from this wonderful Land of the Clouds that are etched in my memory….