One of the earliest things I tried,made and was quite good at when I was a young girl all of  Sarah's age was making cakes. Baking was my favourite, it was safe and not too much of a botheration. Those days we never had fancy blenders like today,  so we kneaded and whipped all with a nice long wooden spoon. Today, you have a variety that suits your purpose and budget.
Take for instance, the Philips Daily Collection HR1459 300-Watt Hand Mixer , a wonderful kitchen help.
A  best seller among the small kitchen appliances in Amazon.in, this model from the House of Phillips, is stylish and powerful with a 300 Watt motor that beats, whips and kneads dough to perfection. It is low on power consumption but extremely powerful in its performance. The Philips hand mixer features a 5 speed plus turbo setting for preparing mixes as per your need.
Features:
• Power: 300W
• Voltage: 220-240V
• Additional Features: ABS plastic for durability, 5 speeds plus turbo,with stainless steel dough hooks and strip beaters; Cord clip to wrap and store tidily.
This Philips Daily Collection mixer features two stainless steel strip beaters and dough hooks. Though the attachments are made of stainless steel, the hand mixer is extremely lightweight and easy to use.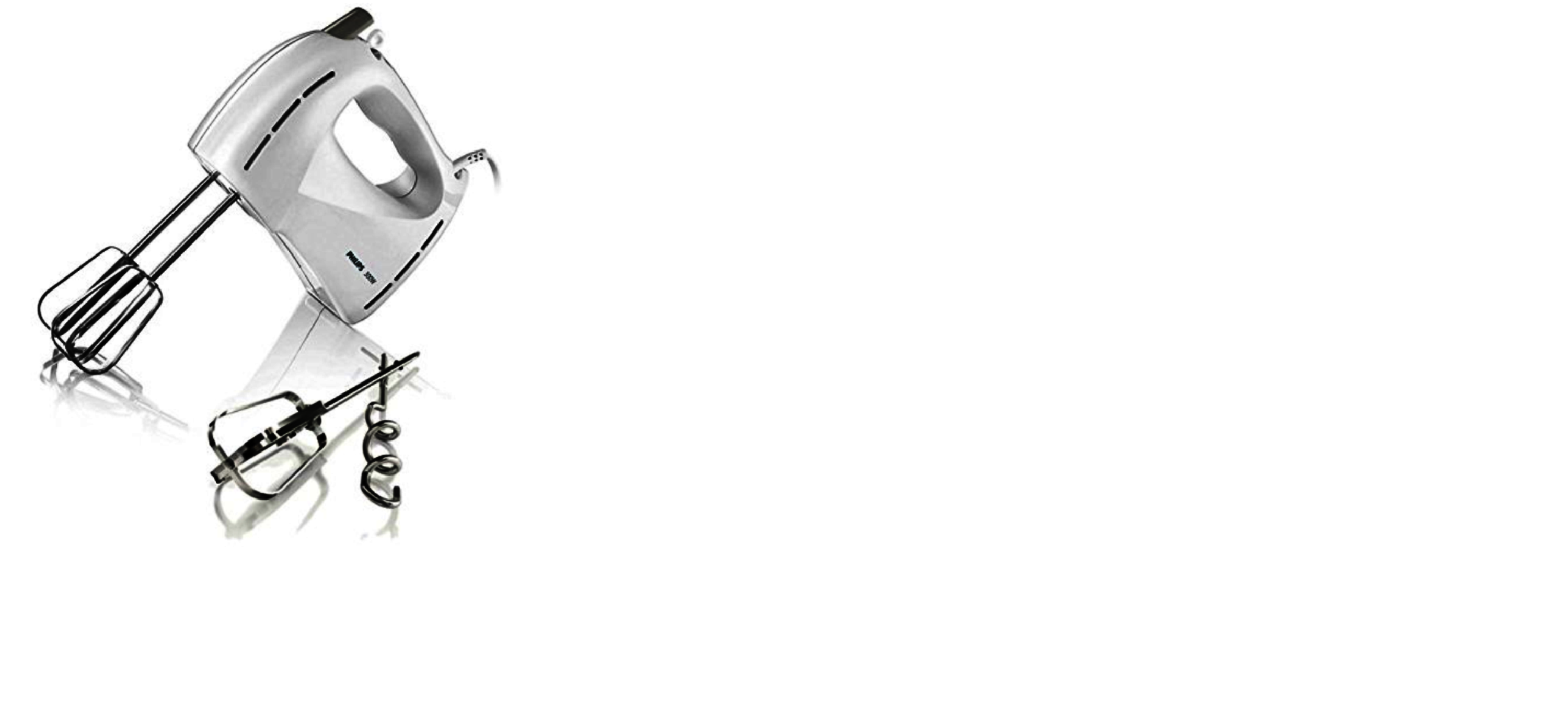 True to the words of the Manufacturers. this appliance helps to whip and mix the batter to "perfection". It gives you perfect end results with the least effort-when kneading, mixing or whisking.
So, why are you waiting for?? Go ahead and buy this elegant appliance from the House of Philips and start churning out wonderful baking delights for you and your family! This hand mixer will definitely add that glam to your kitchen..