Patanjali's Saundarya Anti Wrinkle Cream,a Review.
If you are on the other side of forty, anti wrinkle creams become sort of a necessity. There are numerous products from glam brands to the herbals. When my husband(maybe he thought I was beginning to look old)bought me this small cute package I was well, not too sure. He loves Patanjali products but an anti wrinkle cream? Well what ever! I started using it and after a few weeks, I could see the change. So, here goes my thoughts on the anti wrinkle cream.


What is it? The Patanjali Soundarya anti wrinkle cream is made from natural oils, herbs and fruit extracts that helps the skin breathe easily while rejuvenating it. Made from a powerful age defying formula, this tiny bottle consists of white cream that has a creamy texture and blends into the skin, leaving it supple and soft. It makes your skin firm and neutralizes environmental damages.It is said to remove wrinkles as well.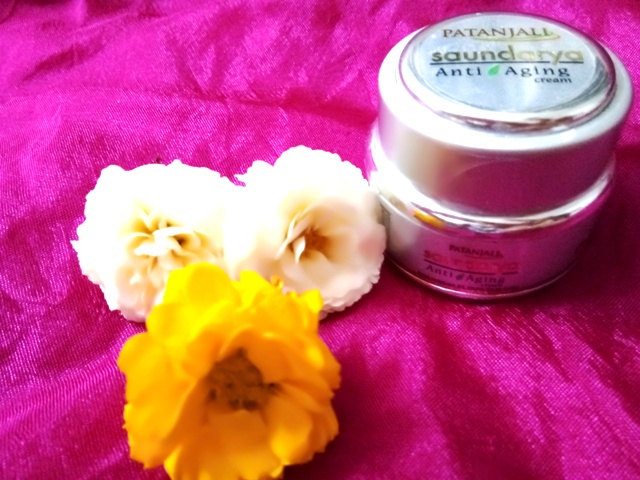 The Look: The Soundarya anti wrinkle cream comes in a cute and tiny silver bottle, packed in a cardboard square box, with writings in Hindi and English. Because of its size,it is convenient to carry around.
The Price: Rs 300 for a 15 gm bottle.
What I think: Over all its a good product and though its not an over night miracle cream, it helps fight age related signs.After using it for a few weeks, I feel the lines near my eyes have considerably reduced. Friends say that my skin is looking good and glowing. As for wrinkles, I cannot say as I still haven't reached that age. But I would definitely recommend you to buy this product that is available in Patanjali stores as well as in online shopping portals like Nykaa  and amazon .