Kamarband in a new Avatar.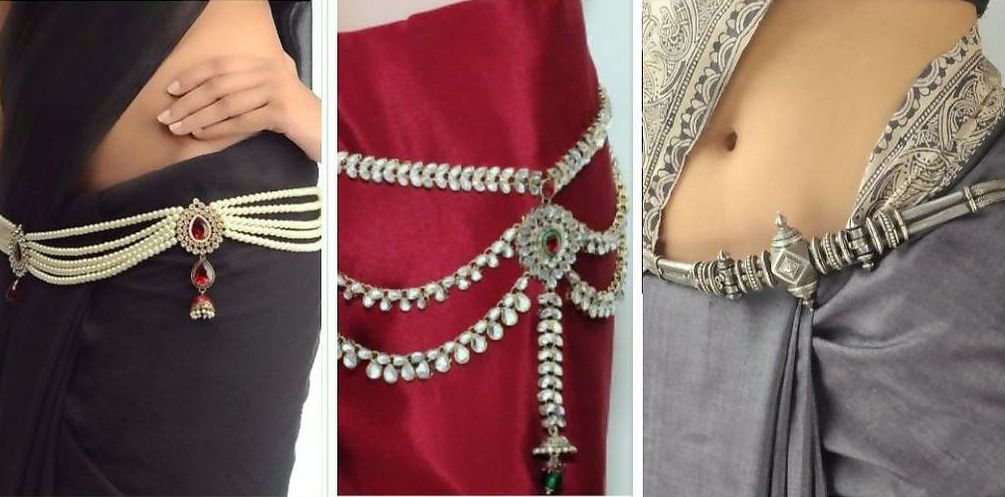 The "Kamarband" is one of the most sensuous piece of jewellery that has been around for ages. Going through the pages of history or mythology, one can see women wearing these waist bands,  that accessorise their saris or outfits. In fact, the kamarband is said to be an inspiration, a style, from the Godesses. Also known as  a sash, patka, phenta or girdle, the Kamarband is a long elegant strip  made of gold or silver and studded with beautiful precious and semi precious stones.These waistbands are also worn by  Bhartnatyam , Oddissi and Kathak dancers.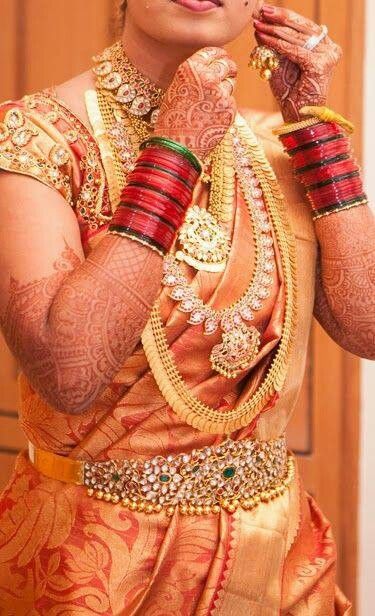 The kamarband is usually worn on special  occasions like a wedding, by the bride, to keep the sari in place during the long rituals.In South India,it is a common practice for brides to wear this(usually in gold) with other ornate and heavy jewellery and traditional silk saris like the Kanjeevaram. Of course, with changing times, designer wear has taken over the gold waist bands.
Kamarbands as Sari Belts worn by Celebrities.
The kamarband is slowly making a come back  in a contemporary form, as that of a "belt".  Modern day fashionistas have found the blend of the traditional with the modern and this elegant piece is now flaunted over a sari or a dress. Belted saris are in!!And celebraties like Shilpa Shetty, Sonam Kapoor, Shruti Hassan are flaunting with panache.
The sari belt or kamarband accentuates a woman's figure .They compliment the Indian body type and are a perfect way of sprucing up a traditional attire.However,one should wear them keeping in mind the occasion, body type  and personality . A belt should be worn to enhance one's figure and beauty.For a slim waist, a pearl belt or a waist chain would look good. For the over sized,one should opt for an obi belt, that would help in covering up the problem areas.
To buy, click on the link below:
Shining Diva Single Strand Kundan Jadau Kamarband For Women
Kauberi Jewels Waist Hip Belt Chain Kundan Kamarband
So, try out this exquisite piece of jewellery and accessorise the six yard wonder with style and elan.
Save