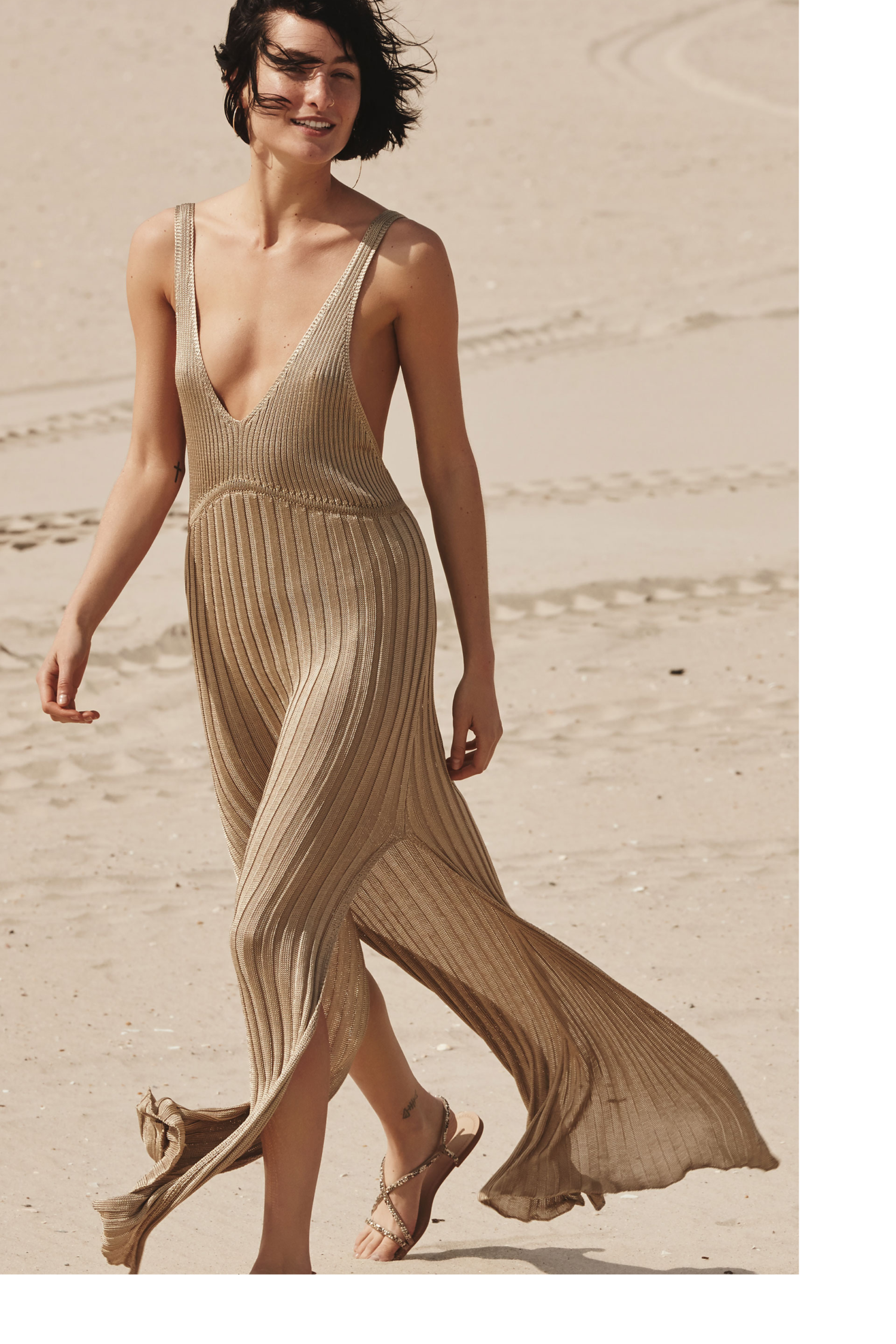 Zara Zara! Every one around me in the mall were carrying bags with this name. At first I could not understand what the rush was about. It was only much later, I realised that the Spanish store had opened shop in India.Zara is a Spanish clothing and accessories retailer brand based in Artexio, Galicia. It was founded by Amancio Ortega and Rosalio Mera. It is the main brand of Inditex group, the largest apparel retailer in the world. What started as a small boutique by the then husband and wife team, has grown by leaps and bounds and is one of the most talked of brands in the fashion circle.
Zara, offers a wide range of products including accessories like handbags and shoes for men, women and kids.. They believe that they need to "share responsible passion for fashion across a broad spectrum of people, cultures and ages."
A very charming and interesting collection from this brand. Infact its " exquisito!
LINEN DRESS
Long linen dress. Round open neck. Thin straps. Sleeveless. Lace trim detail at the armholes.
Rs 2,990/.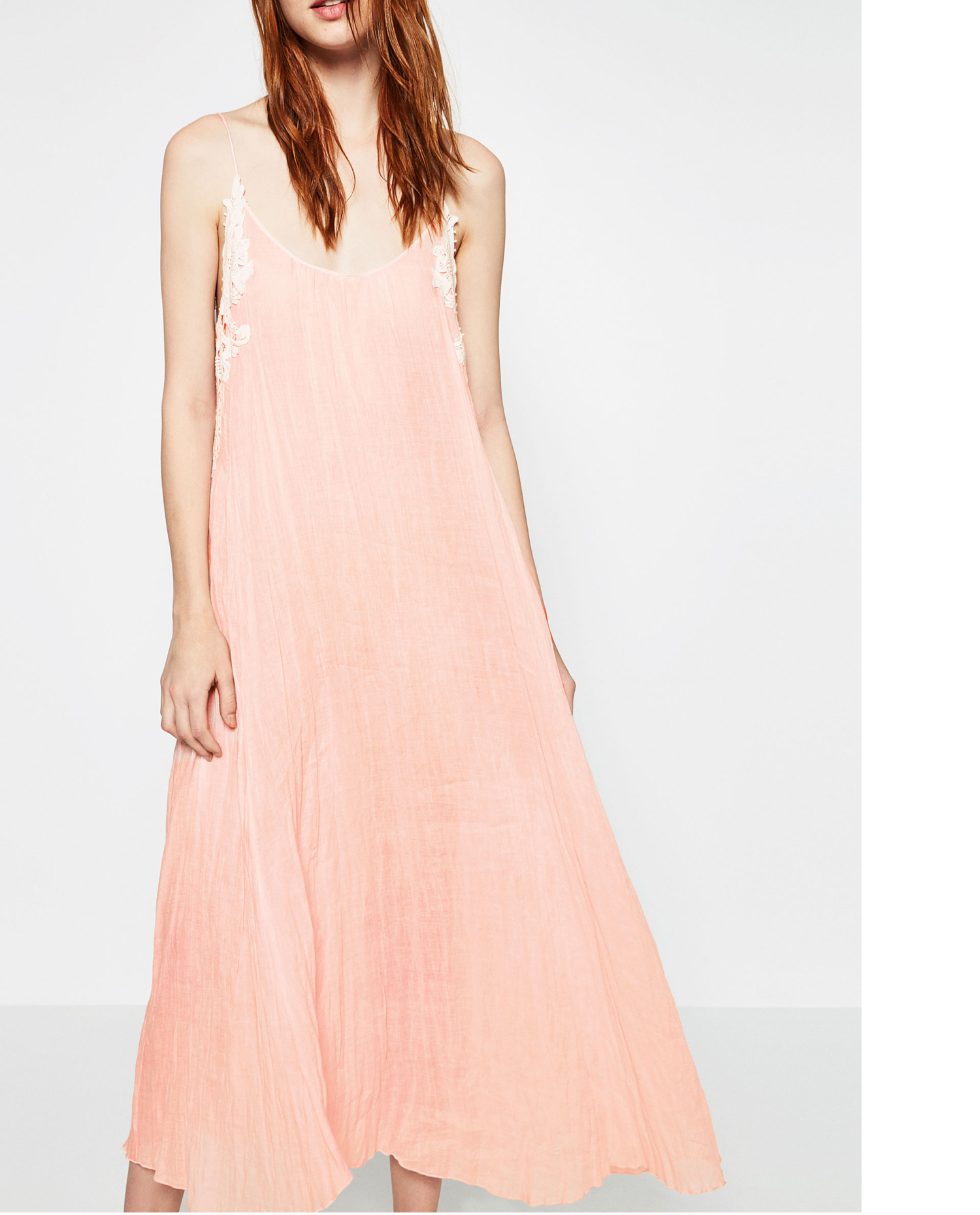 FRAYED DENIM JUMPSUIT.
This is in 100% cotton.
Rs 1,790/-
SHIFT DRESS
Round neck dress. Sleeveless. Zipped back. Hem slit with zip.
Rs 3,990/.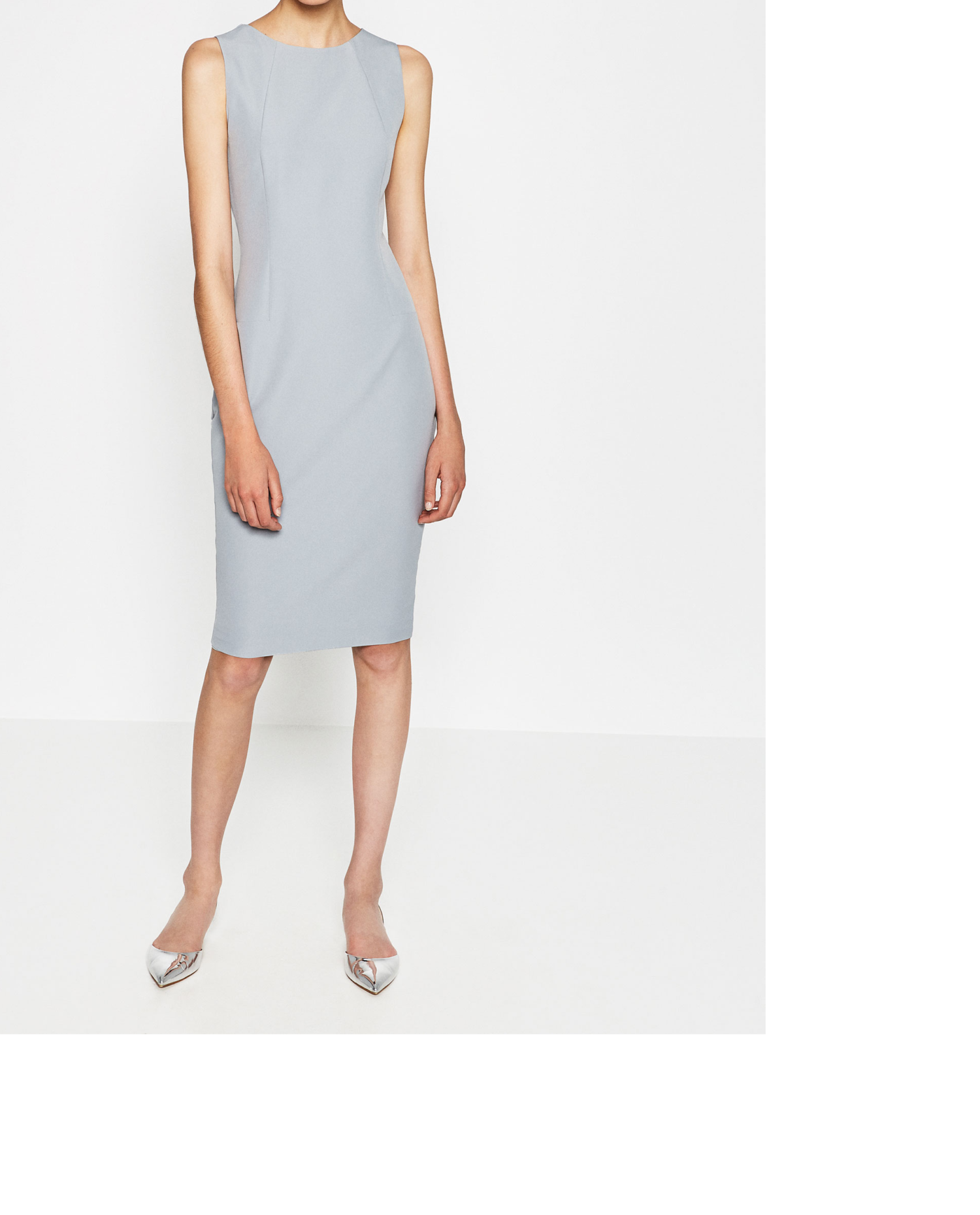 HALTER NECK BODYSUIT.
Rs 890/.
Save