Happy New Year to  all my dear friends. Wishing You a year filled With New Hopes, New Joy & New Beginnings. What better way to start  a new year than by saying a prayer  to the "Guru" for a year of progress and better tidings. Puttaparthi, the ashram town, in Andhra Pradesh, in the South of India, is the perfect place to quench your thirst for spiritual quest and to begin anew with positivity and prayer for love, peace and happiness that eludes most of us these days.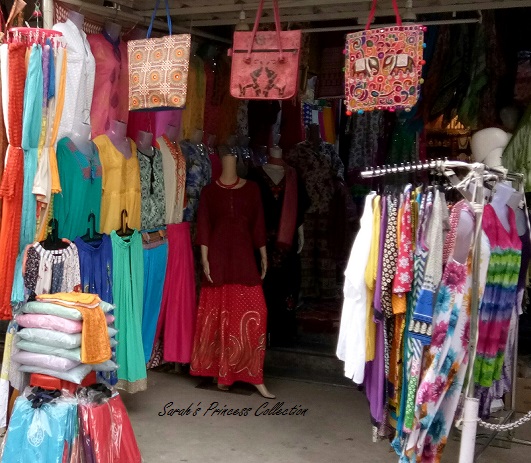 Puttaparthi,is also a destination for shopaholics like me. From the street wear to fashionable apparel, you do have quite a variety. But do not expect branded products. After all you are on a pilgrimage, not on a shopping trip!. But never the less, you do have shops lined with goodies that catch your eye.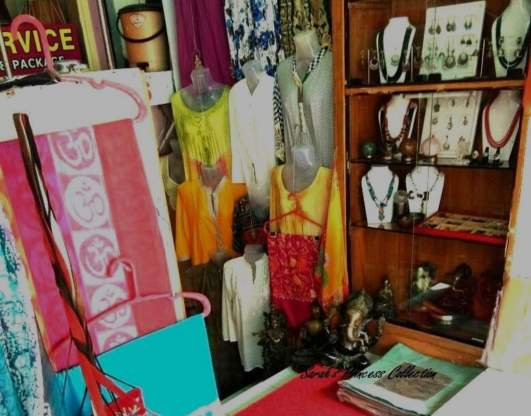 Lovely cottons, rayons and silks , you have beautiful tops, dresses and the favourite kurtas. And sarees, you get them cheap. But what I love here are the innumerable number of shops that sell silver jewellery. But be ready to bargain! Earings, pendants, bracelets curated with beautiful shimmering stones are available here.Overseas devotees do throng to these shops to pick a piece or two.There are statues of Gods and Goddesses made of various materials, which range from reasonable to high end price.You also have beautiful handicrafts from  Jammu and Kashmir.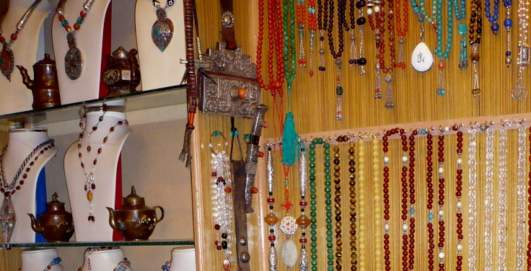 There are a few shops that sell Tibetan jewelery, with ornate stones that do find a place in the shopping list. For a mix and match, with western wear or Indian wear, there are accessories like bags and footwear, that you could drool over!
After, all the shopping, a glass of fresh juice or snacks or a full course meal would definitely help.The traditional dosas, idli, thalis- both North Indian and South Indian to  Continental, Lebanese, Nepalese and much more.. you do have a choice. Restaurants and hotels are there at your service.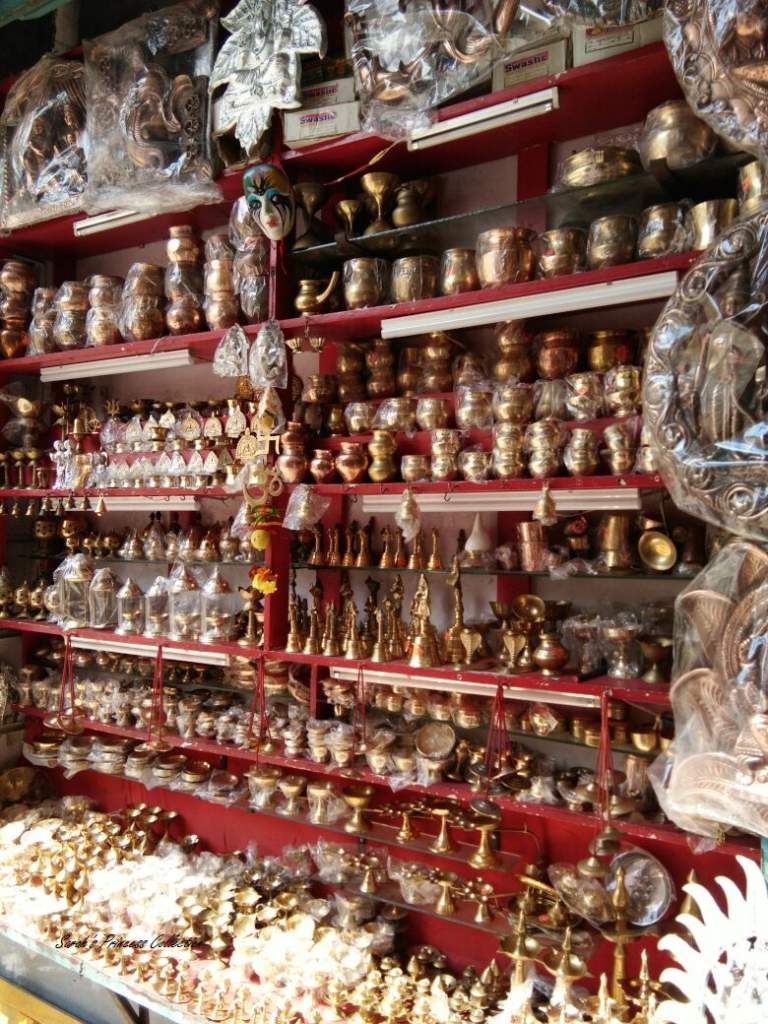 Puttaparthi  is a small town and one can never get lost here. The shops are located on the main road, Chitravati Road(its like a Meena Bazzar here,this road is known for its jewellery shops )and   the Samadhi Road,for shops selling prayer and Puja articles.
So, next time you visit India, do visit Puttaparthi. You will not regret it.It is a place for rejuvenation for the soul the mind and the body.However, "a ceiling on desires", does help.